Currently we are helping the following children.
Oleg (since 24.01.2016)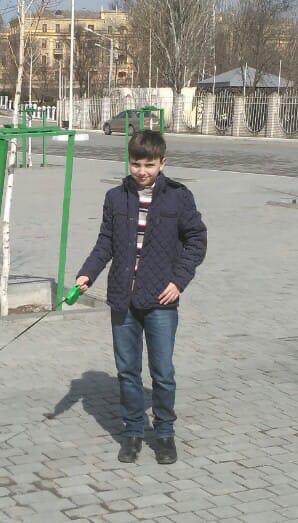 At the end of 2016, Oleg was suffering from acute lymphoblastic leukemia.
His father created a blog to get help. The blog is written in Russian, but can be translated directly on the page using Google Translator into many other languages. The blog can be accessed via the following link http://valvakov.blogspot.de/?m=0
Thanks to the financial support and the procurement of medical products, the urgently needed bone marrow transplantation could be carried out in Kiev. The further treatment was also co-financed. Oleg is doing well now. But he will remain under regular medical supervision for some time.
You can continue to donate to Oleg. Please indicate your donations with the keyword "Oleg V.".
~~~~~~~~~~~~~~~~~~~~~~~~~~~~~~~~~~~~~~~~~~~~~~~~~~~~~~~~~~~~~~~~~~~~~~~~